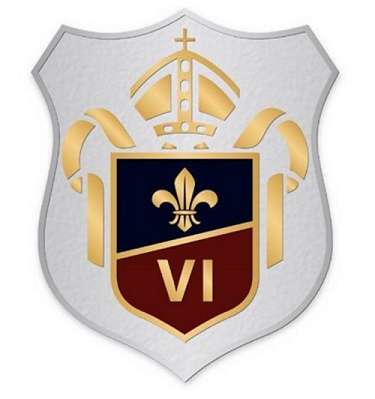 6th Kowloon Group has a rich cultural heritage inherited from generations of activities, and through the ages we have came to become slightly stricter than the average Scouts groups with an order closer to Army Cadets, and of course, our paramount loyalty to our School Diocesan Boys' School as we act as the School's elite guards. Being a more organized Group, we have developed a Ranking system along based on skill assessment and participation, and we also developed the Three Pillars, which acts as our backbone to our decision making.
The Three Pillars
The Three Pillar refers to the Scout Promise, Scout Law, and General Orders. All three will act as standing orders for all members of 6th Kowloon Group. The Scout Promise reminds us that we are under Oath, the Scout Law is a great objective way to assist decision making, and the General Order ties our Scout Group tightly with our School and reminds us of our missions.
SCOUT PROMISE
On My Honour, I promise that I will do my best to do my duty to God and to my Country, to help other people, and to keep the Scout Law.
SCOUT LAW
A Scout is to be trusted
A Scout is loyal
A Scout is friendly and considerate
A Scout belongs to the worldwide family of Scouts
A Scout has courage in all difficulties
A Scout makes good use of time and is careful of possessions and property
A Scout has self-respect and respect for others
GENERAL ORDERS
I will serve and defend the best interest of DBS through actions of our group. Without exceptions.
I will obey the Chain of Command and carry all special orders issued to me. Reporting all violations.
I am under Oath of the Scout Promise, and will use the Scout Law to guide my decisions and actions.
Another worthy mention will be our strict Chain of Command which keeps our unit efficient.
The Chain of Command is the fundamental piece of all militaristic organization including our own.  Information and orders will be given by the commanding officer to which a lower rank must obey without exception.  Violation of the Chain of Command is deemed unacceptable, resulting directly to disciplinary consequences. While all dissatisfaction resulting from the Chain of Command may be reported to the next commander up the chain for justification, ending at the GSL as judge of final appeal.  In return of the authority given by the chain of command, all actions of all persons will be the responsibility of the acting Commander.